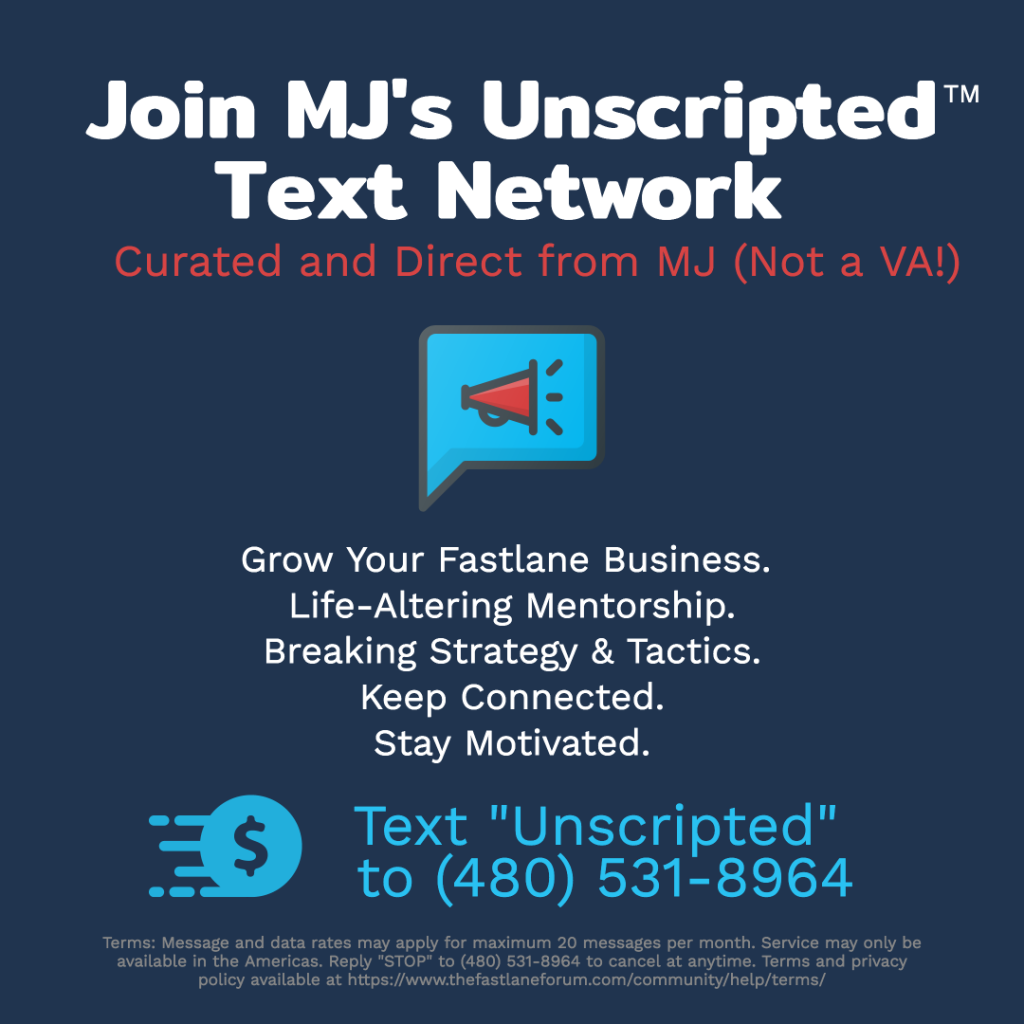 Join the Unscripted Entrepreneur Network, your personal direct connection to myself and to keep your Unscripted journey on track! Everything from the network will come direct from me and not a VA halfway around the globe!

Text "unscripted" or "fastlane" to (480) 531-8964 to stay motivated, connected, all while staying atop of the best wealth building strategies and tactics from myself, as well as 70,000 entrepreneurs at my forum. Or click the link below:
https://my.community.com/mjdemarco
It's like your own personal mentorship from myself to help you fight the cultural Script of mediocrity and obedience.
If you live outside of the US/CANADA, feel free to join via Telegram
https://t.me/mjdemarco || https://t.me/UnscriptedNetwork
Here's a sample of what you can expect.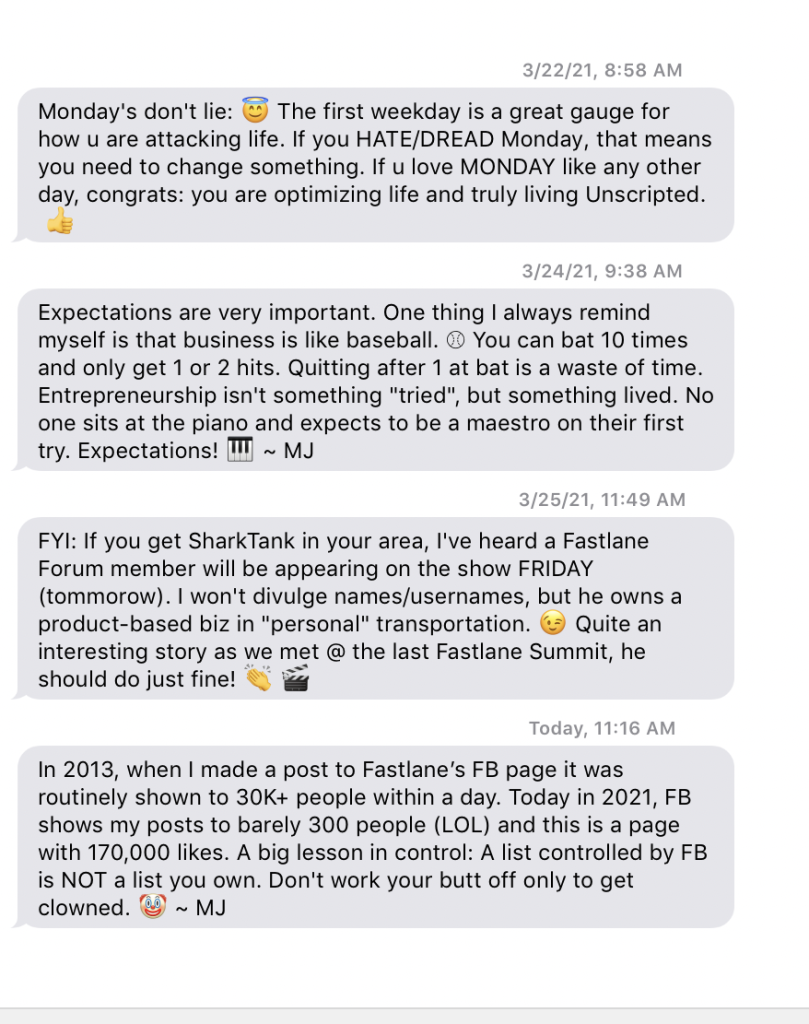 See you there!